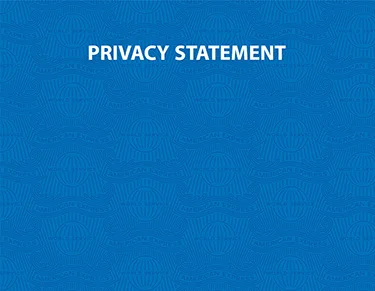 Limited Internet Privacy Statement
Protecting your privacy is important to us. We hope the following statement will help you understand how American Express collects, uses and safeguards your personal information on our Web site. Changes to the Internet Privacy Statement - Saudi Arabia
What Happens When You Are Browsing?
If you are not registered for any online service from American Express, you browse  www.americanexpress.com.sa  anonymously. We do not collect personal information -- such as your name, address, phone number or E-mail address -- if you are only browsing this site. American Express does, however, use "cookies" to collect information about how our site is used. Information, such as the server your computer is logged onto, your browser type (for example, Netscape or Internet Explorer), and whether you responded to an American Express banner ad or E-mail is collected and tracked in aggregate and not linked to you personally. We use this information to measure response rates to banner ads and E-mail offers.
What Happens When You Give Information To Us?
Registration for Online Products and Services
If you want to apply for or take advantage of our on–line products or services, we will need you to give us some personal information, including your E-mail address and account number. We only collect information about you which we need to process your application, service your accounts and other needs, to offer new products and services, and to satisfy legal requirements. We will also use this information for purposes such as correspondence, site registration, allowing you to check your statement or other account details online, to make a purchase, or to participate in online surveys etc and will share such information with our affiliates and others for the purposes described elsewhere in this statement.
We use advanced technology, documented employee procedures and internal monitoring to help ensure that your personal information is accurate and up-to-date. In addition, we require high standards of quality from credit reporting agencies and others who provide us with information about prospective customers or other services.
Before you can send confidential personal information or account information to us on an American Express Web site, we require that a "secure session" is set up using Secure Socket Layer (SSL). For further information about SSL and the safety and confidentiality of personal information transmissions over the Internet, please read our Security Q&A.
Whenever we handle your personal information, we limit access to customer information to those who need it to do their jobs and meet our customer servicing commitment to you. We use a range of security processes to protect the confidentiality and security of your personal information.
We use your information to process your application or to provide the products and services you have requested.
How We Can Customise Your Online Experience?
If you are a registered user of an American Express online service, we may now or at some time in the future combine information about your use of www.americanexpress.com.sa and our online service with other online and offline information we have about you as an American Express customer as well as information lawfully available from other organisations. We will use this combined information to customise your online experience and present you with relevant online and offline offers and updates. We also use a "cookie" to enable our server to recognise you as a registered American Express online service user when you re-enter our site.
What Else Do We Do With Information We Obtain?
We may also use your information to measure consumer interest in our services and inform you about other products and services. For example, if we obtain your E-mail address we may use it to send you offers we think you might be interested in. These offers may be based on information you provided in your initial transaction with us, in surveys, from information that may indicate purchasing preferences and lifestyle, as well as information lawfully available from other organisations. These E-mail offers come directly from American Express.
When we send you E-mails, we may be able to identify information about your E-mail address, such as whether you can read graphic-rich html E-mails. If your E-mail address is html-enabled, we may choose to send you graphic-rich html E-mails.
Declining Offers by E-mail
What Do I Need To Do If I Do Not Want To Receive E-mail Offers?
We hope that many customers will appreciate receiving details of these carefully designed opportunities. However, we clearly recognise the importance of providing you with choices by giving you an easy means to "Opt Out" from receiving E-mail offers. All you have to do is let us know that you do not want to receive offers by E-mail. You can do this at any time by contacting us at the following address:
American Express Saudi Arabia
PO Box 6624
Riyadh 11452
Saudi Arabia
Disclosure of Information Policies
Do We Share Information About You?
American Express has had a long-standing commitment to protecting personal information of our customers and prospective customers. This section explains how we share your personal information with others.
Other American Express Companies
We may share information about you within the American Express Group of Companies so we can provide you with products and services you request and bring you information about other American Express products and services. This may involve providing your personal information to other American Express companies both within and outside Saudi Arabia, including the USA, for processing, servicing or marketing purposes. All American Express Companies comply with the American Express Customer Privacy Principles and with security procedures which are similar to those described above in Security.
Companies Who Provide Services To Us
In some cases we contract with other companies to perform services for us. Examples of this include processing applications, sending E-mail, processing orders, providing marketing support, deliveries, market research, debt collection agencies etc. We provide them only with such information about you as they need to perform their services, but we impose strict requirements of security and confidentiality on them in how they handle your personal information. Also, they are not permitted to use information about you for any purpose except to perform the services we have asked them to provide.
Our Business Partners
We may send you offers by E-mail or other direct marketing methods (i.e. mail, fax or phone) about products and services offered by our business partners. When we do this, we keep control over your information, which is not disclosed to our business partners unless you have expressly authorised us to do so or you take advantage of their offer.
IMPORTANT NOTE : Please note that we do not give your E-mail address to our business partners.
Please keep in mind that if you take advantage of an offer from an American Express business partner and become their customer, they may independently wish to send offers to you. In this case, you will need to inform them separately if you do not wish to receive future offers from them. In all cases our goal is to deliver offers to people who we believe will find them of value. Our communications are developed and managed under strict conditions designed to safeguard the security and privacy of customer personal information.
Other Disclosure of Information
In all other cases, we will not disclose your personal information unless you have been previously informed or have authorised us to do so, or if we are required to do so by law. If an order of a court or government authority requires us to disclose information about you, we will do our best to notify you of this promptly, to give you an opportunity to exercise your legal rights. The only exceptions to this policy are when the order or law prohibits us from notifying you or when there is suspicion of fraud or criminal activity. We will not use any medical information for marketing purposes.
How Long Do We Keep Information
We will keep information for as long as it is necessary to service your account or to continue to provide products and services you have requested. We will retain information for a reasonable period if you cease to be our customer, unless the law requires us to keep it for longer.
We do not use www.americanexpress.com.sa to knowingly solicit information from or market to children or young persons under the age of 18.
Your Rights To An Explanation
If we deny an application for our services or end a customer's relationship with us, to the extent permitted by applicable laws, we provide an explanation, if requested. We state the reasons for our action and the information upon which our decision was based, except where there are legal reasons not to do so, for example where there is suspicion of criminal activity.
Customer Choice - Direct Mail and Telemarketing. If you do not want to receive American Express mail or telemarketing offers in The Kingdom of Saudi Arabia, if you would like information about your account, or if you have a question or concern about the way we handle your personal information, please call the customer service telephone number Toll-free within the Kingdom of Saudi Arabia on 8001242229 or call +966 11 292 6666 from telephones outside The Kingdom of Saudi Arabia.
You should be aware that other Internet sites to which you link from www.americanexpress.com.sa may contain privacy provisions that differ from this Internet Privacy Statement.
Changes to the Internet Privacy Statement - Saudi Arabia
We will use this space to note changes to our Internet Privacy Statement, to keep you fully informed about how we protect your privacy and your choices about our use of your personal information for marketing.