A valuable tool to give you more control over
corporate travel spending
American Express® Corporate Travel Account (CTA) is a centralized virtual account for all your company's travel costs. You can book business travel without physical cards or complicated reimbursement processes, and you get total control and visibility - reconcile travel costs through one simple monthly statement, get a better understanding of your travel spend with enriched statement data and detailed MIS reports.
Make business travel more seamless with a Corporate Travel Account (CTA)
Maximize control
Set parameters around time, cost, and suppliers for employee travel to help control costs and reduce non-compliant spend. Combined with detailed monthly reports and spend analysis a CTA gives you tight control over your corporate travel expenses.
Save time
Consolidate booking and reconciliation into a single platform with one monthly payment.
Help improve cash flow
Get up to 55 cash flow days by centralizing all travel bookings into one payment to American Express.
You can also choose to pay over an extended period at a preferred profit rate.
Stress-free travel
A CTA provides Travel Accident Insurance against death or injury during business trips for up to 30 days, when travel costs are charged to the CTA. Flight delays, cancellations, missed connections, luggage delays and loss are also covered with Travel Inconvenience Insurance.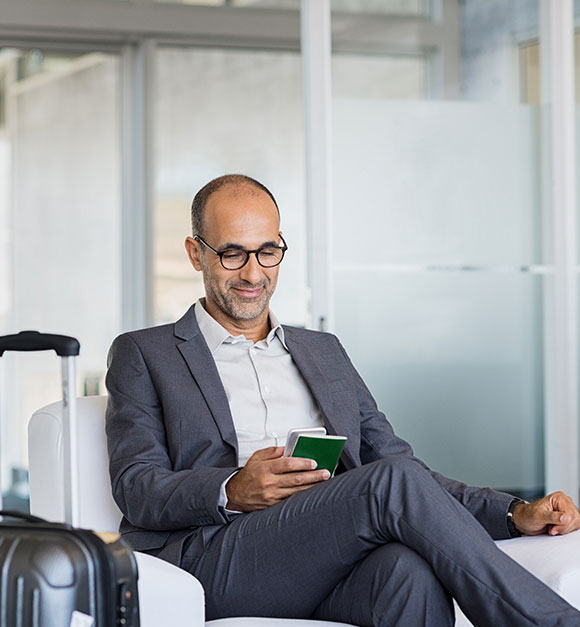 How does the Corporate Travel Account work?
Book travel
When your employees request flights, hotels, or car rentals through your travel agency, the travel agency will book it using your Corporate Travel Account.
Receive statement
Receive monthly statements where you'll see all your business travel expenses in one simple PDF and Excel document that's easy to filter and sort, so you can gain accuracy in reporting and discover opportunities to save.
Reconcile Account
Send a single monthly payment to American Express. Reduce admin time spent reconciling individual payments and processing reimbursements, whilst expanding your cash flow up to 55 days or longer should you choose to pay over an extended period at a preferred profit rate.
Frequently Asked Questions
What is a Corporate Travel Account (CTA) ?
The American Express® Corporate Travel Account is a Virtual Account used to combine all your air, hotel and car rental expenses into one statement for simpler reconciliation.
What are the advantages of using an American Express® Corporate Travel Account?
For employees, a Corporate Travel Account (CTA) can save time and provide peace of mind by eliminating the need to use personal Credit Cards and be reimbursed by the company for business travel. Additionally, flights charged to the Corporate Travel Account attract complimentary Business Travel Accident Insurance and access to emergency legal and medical support while traveling through the 24/7 emergency assistance hotline.
How can an American Express® CTA help my company save money?
An American Express CTA can improve your company's cash flow with up to 55 cash flow days, while helping ensure your vendors are paid promptly.

It also gives you rich data about your travel-related spend to help support vendor negotiations and secure savings with preferred suppliers.
Find more ways to streamline business spend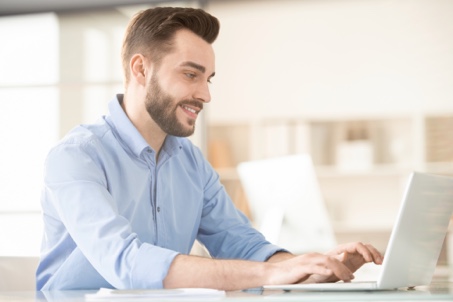 American Express®
vPayment
A virtual payment solution assigning a specific-use Account number and pre-authorized amount per transaction.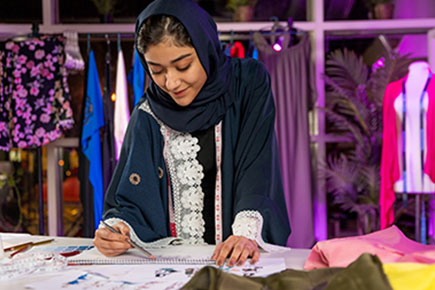 American Express®
Working Capital Solutions
Effective and flexible working capital solutions to help your business hold on to more cash for longer.