The Saudi Investment Bank American Express® Corporate Card
Exclusively for Saudi Investment Bank clients
Expense management solutions to help your company work smarter.
Annual Fee US$100*
* Subject to your Corporate Agreement
Putting your travel expenses to work
Keep your cash-flow in focus and maximize your purchasing power. Plus, get greater visibility and control of your expenses through our management tools and liability options.
24/7 Customer Service Worldwide
Need advice and assistance when traveling. No matter where you are, our customer service team is there to help.
Travel Insurance
Global travel accident and inconvenience coverage while travelling on business when travel is purchased using The Saudi Investment Bank American Express® Corporate Card.
Greater visibility of your business spend
American Express
MIS Reports
provide your company with access to useful reporting tools such as physical monthly reports, which can also be sent to you online in a secure, password protected web environment. All you have to do is indicate your preference to us.
Actively drive savings
Get management information and raw data enabling you to negotiate better terms with suppliers, to streamline expense reconciliation and to increase operational efficiency.
Gain better control over your Corporate spend
You can choose to set limits to control high-risk spending.
Enjoy peace of mind when travelling for business
Travel Accident Insurance
If you ever have an accident while travelling, you'll be covered with medical and legal assistance.
Travel Inconvenience Insurance
You are covered against delayed flight departures, flight cancellations, denied boarding, missed connections, luggage delays and lost luggage.
Worldwide Airport Lounge Program
American Express offers you complimentary membership in the Priority Pass program. This membership lets you experience a network of over 1300 airport lounges worldwide irrespective of the airlines or class you are flying2.
2Subject to a fee for each lounge visit.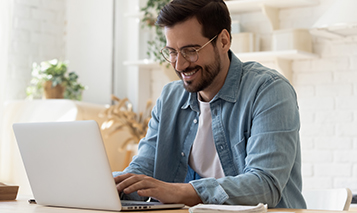 24/7/365 ONLINE ACCOUNT ACCESS
Your American Express account is at your fingertips anytime, anywhere to conveniently track expenses, reconcile charges, access statements and complete expense reports.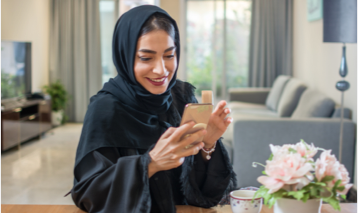 MANAGE YOUR CARD ON THE GO
Download the Amex Saudi Arabia App to access your card information whenever you want, wherever you are in a safe and secure manner.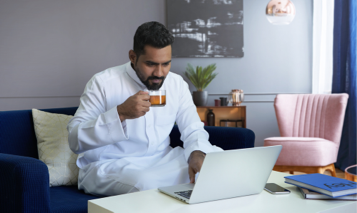 SAVE TIME WITH ONLINE EXPENSE REPORTS
A simple and effective way to complete expense reports within the Online Corporate Portal - helping save time and reducing the chance for errors.
Make your business spend more rewarding
Amex Offers
Amex Offers is a simple and easy way to get more from your business expenses. With offers for shopping, dining, travel, and more, there's something for everyone. Adding offers to your Card is quick, easy, and best of all, incredibly rewarding. Download the Amex Saudi Arabia App to see the latest offers.
Learn More
Receive protection and support for your company and Cardmembers, worldwide
Be protected online
Your company and Cardmembers will not be liable for any unauthorized transactions when online purchases are made using your Corporate Card.
Receive emergency Card
If your Card is ever lost or stolen, you can usually get a replacement virtually anywhere in the world.
Access cash, worldwide
You can also use your Corporate Card to access cash (if the company has signed-up for this feature) from any Saudi Investment Bank, SABB or Alinma Bank ATM across Saudi Arabia and from over 1.2 million ATMs around the world. Cash withdrawals are billed to individual Corporate Card Accounts and will appear as a charge on the next statement following the withdrawal.
The widest choice of payment options
Pay your due balance through ATMs, via phone or the internet with the quick and convenient SADAD service, Direct Debit or SARIE Bank Transfer.
Stay updated on the go
You will receive an instant SMS and email every time your card is used including attempts that are declined. This service safeguards your Card by notifying you of any unauthorized or fraudulent attempts to use your Card.
24/7 Customer Service
Professional and dedicated customer support is always just a phone call away to assist with billing enquires, replacement Card requests, or access to a Card benefit or service.
Apple Pay™
Keep your business moving. Add an eligible The Saudi Investment Bank American Express® Corporate Card to Apple Pay™ to make payments on the go with a compatible Apple device at merchants which accept American Express contactless payments. It's simple to set up, and Cardmembers will still benefit from the same trusted service and support.