As an American Express® Cardmember you can rest assured, because this is the most secure Card you'll ever have. In the unfortunate event that you lose your Card, or even if it happens to be stolen there is no need to panic because we've got you covered in every possible way.
Guaranteed protection, risk-free transactions, and worldwide insurance.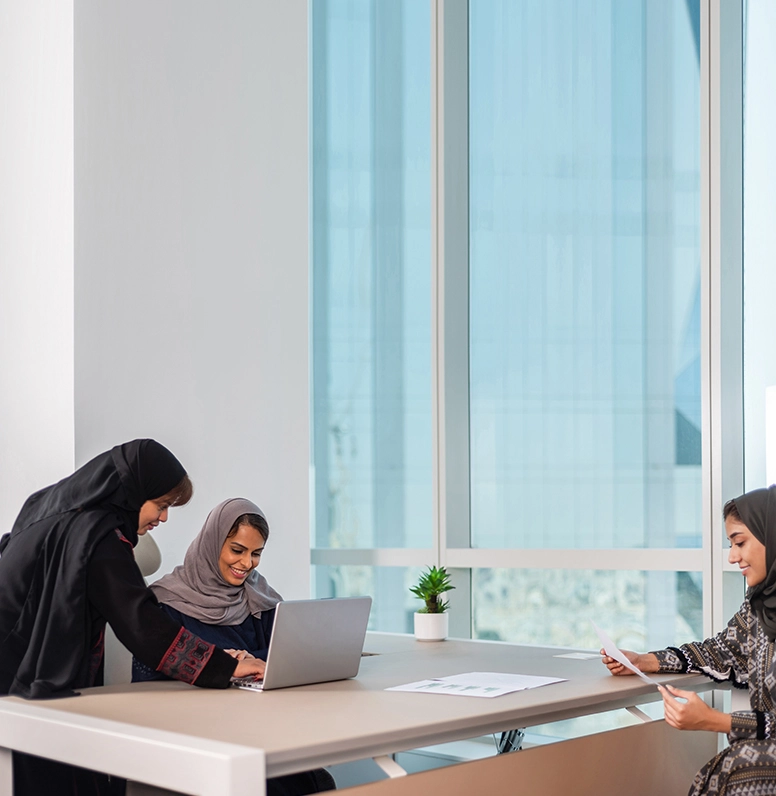 Security Tips 
Safety and security, every step of the way.
 Our commitment to the safety of our Cardmembers enables them to exercise their financial freedom without any worry. By investing in top-notch security technology, we keep our promise of safety and detect any fraudulent activity using our Cards. Help us in maintaining fraud-proof transactions by following these important tips while using your American Express Card. 
 
Please place your signature on the signature panel provided on the back of your Card as soon as you receive it and remember to activate your Card before use. If your Card is replaced or renewed, please dispose of your previous Card by cutting it into four pieces.
Never permit any other person to use your Card or provide them with your Card details.
Your Card is similar to cash hence; you should know where your Card is at all times.
Keep sight of your Card when performing a transaction and ensure the cashiers or the establishment staff handling your transaction do not insert the Card into any unusual devices (other than the point of sale terminal) or take a photocopy of your Card.
American Express Saudi Arabia will not call you or send emails requesting your Card details, PIN numbers, or passwords. Hence, do not provide these details to any person or respond to emails purporting to be from American Express Saudi Arabia. Please call us on 800 124 2229 (inside the Kingdom) or +966 11 292 6666 (if you are overseas) and report any such incidents.
In the event of loss of your Card, please call us immediately.
Destroy, preferably shred, any documents or receipts that contain personal financial information such as statements, sales slips, invoices, etc. if you do not require them in the future. We send email and SMS alerts for every transaction authorized on your Card. Please verify these alerts and call us immediately on 800 124 2229 (inside the Kingdom) or +966 11 292 6666 (if you are overseas) to report any unauthorized transactions.
In some cases, we send email and SMS alerts for transactions where authorization was declined on your Card. Please verify these alerts as well and call us immediately if these transactions were not initiated by you.
Occasionally, and especially in the event of unusual transaction patterns, one of our staff may contact you by phone call (to your phone number available in our records) to confirm the authenticity of transactions performed by you. You are, therefore, advised to have access to this phone at all times and respond to calls from our staff. In the event of your failure to respond to these calls, your Card may be blocked from further use as a fraud prevention measure.
When you intend to travel you are advised to call us on 800 124 2229 to inform us of your travel itinerary in advance. Alternatively, you could send your itinerary by email to customerservices@americanexpress.com.sa. This simple step will result in uninterrupted use of your Card at your destination(s).
When using your Card at an ATM machine always stand close to the cash machine to cover the keypad, so nobody can see you when typing your PIN.
If there is anything unusual about the cash machine, or there are signs of damages to the machine, do not use the machine.
If someone close to the cash machine is behaving strangely or offers to help you or makes you feel uncomfortable, use another machine.
If your Card is retained by the ATM machine, inform American Express Saudi Arabia immediately on 800 124 2229 (inside the Kingdom) or +966 11 292 6666 (if you are overseas).
Ensure that the transactions are performed on websites belonging to reputed organizations. Access Internet shopping sites by typing the address into your web browser. Never go to websites from a link in an email and then enter personal details. Use secure websites by ensuring that the security icon (locked padlock or unbroken key symbol) is showing in your browser window.
We have seen a large increase in fraudulent e-mails sent to the internet customers of major global financial institutions. These e-mails typically try to tempt those institutions' customers to click an embedded "link" to a fairly realistic-looking website, where they are asked to enter their usernames, passwords, and/or other personal details "for security reasons". Unfortunately, the real reasons have nothing to do with security, and everything to do with an attempt to gain unauthorized access to customers' bank accounts.

American Express Saudi Arabia does not send e-mails that ask customers for confidential information to be recorded online. Therefore, if you do receive any suspicious-looking e-mail, which appears to come from us, it is highly likely that this is fraudulent, and must not be responded to. Instead, please call us immediately on 800 124 2229 (inside the Kingdom) or +966 11 292 6666 (if you are overseas) to report the incident, and delete the suspicious e-mail without responding to it.
Call Us
From Saudi arabia
800 124 2229
From outside the Kingdom:
(+96611) 292 6666